Custom Beverage Packaging Solutions
It is our goal to provide our clients with meaningful beverage packaging solutions. Using our industry experience we work to create solutions that are efficient and cost effective.
Specialty products deserve specialty packaging. As a custom rigid box manufacturer we offer high-end beverage packaging solutions that will protect and promote your products. Make sure your products stand out, above the rest with beautifully designed packaging. We can create foil, metallic, emboss, deboss, and varnish effects that will get your brand noticed.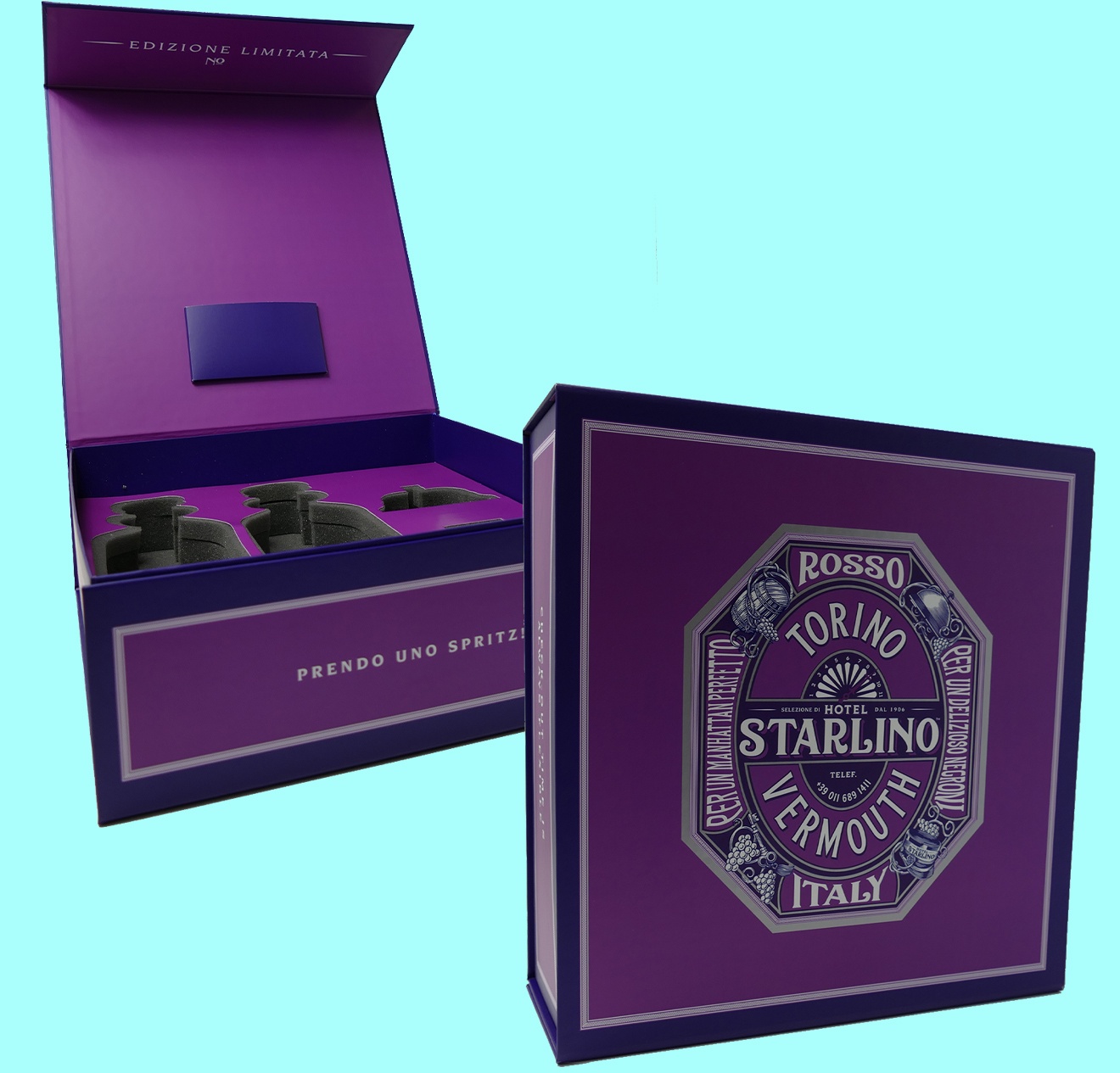 Beverage Packaging and your Brand
Connecting with your customer and making a lasting impression for your beverage product is key for customer retention. In a market where the bar is constantly being raised, you need a packaging partner that will help you rise above it. By focusing on packaging design from a branding perspective, you can add significantly more value to the finished product.
We want your beverage company to succeed, we help you achieve this goal by going beyond building a box, and help you build custom brand packaging solutions that will help your beverage stand out on that shelf.
Reliable and durable Beverage Packaging Boxes
All beverages come in different sizes, shapes, bottles, and weights, and thus every package solution is unique. Having a thinner packaging solution like a folding carton may work for some, but for heavier items like glass bottles you may be looking for a more robust packaging solution. With our services, we can help you create custom beverage boxes that are reliably durable and strong.
Request a Quote for your custom beverage packaging solution